Live Bluegrass Weekends
Last Weekend Of The Month• 11:00am – 4:00pm
Bring your own lawnchairs and enjoy the FREE SHOW!
Stop in for some pickin' in the country at Orr's Farm Market!
August 26: Ernie Bradley & The Grassy Ridge
August 27: Ernie Bradley & The Grassy Ridge
October 28: Stoney Creek Bluegrass
October 29: Ernie Bradley & The Grassy Ridge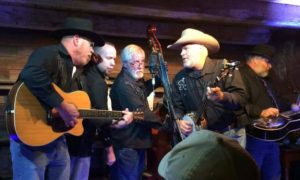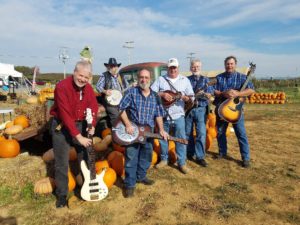 11th Annual North Mountain Arts Festival
June 3:  9am – 5pm
June 4: 10am – 4pm
Celebrating it's 11th year, the North Mountain Art Festival at Orr's Farm Market has proven to be the standard in Berkeley County, WV with over 50 juried quality artisans and live musical entertainment for two full days. Free to the public, visitors can enjoy handmade arts & crafts, food, the farm market, and picking fresh fruit and flowers. Come and meet the artisans and browse top-quality works from potters, painters, jewelers, sculptors, glass artists, gourd art, wood carvers, fiber artists, and much more. Tractor rides throughout the orchard give visitors an up-close view of the picturesque Orr's Farm complete with bison, goats, and llamas. A perfect event for the whole family!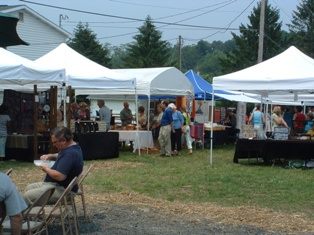 Fall Farm Fun Days
Saturday, September 23: 9am – 5pm
Sunday, September 24: 10am – 4pm
For years we've been celebrating the coming of fall at our orchard, with a fun festival.  Join us for live local bluegrass, delicious food, tasty baked goods, hayrides, visit our pumpkin patch, craft vendors, and children's activities.
This year we're also featuring a LIVE visit from Spookley the Square Pumpkin! You've probably seen his popular kids' movie on the Disney Junior t.v. network. He'll be walking around both days to greet the children between 11 a.m. and 4 p.m. Click here to see Spookley Dance!
Apple Harvest Bin Special
September 16 – November 25
Mix and Match homegrown WV apples for a discount price! Pick your own out of bins and get the perfect combination of varieties.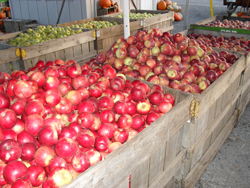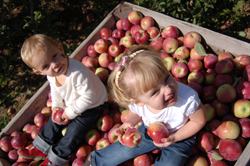 Hayrides & Bonfires
For more information about group hayrides and bonfires click here!
---
For more information about events, or to make a reservation call 304-263-1168 or Send Message!
Rules & Disclaimers
No Pets are allowed on the premises of Orr's Farm Market.
Weather may change or cancel Orr's Farm Market events and this decision will be at the discretion of management.
Orr's Farm Market is not responsible for accidents.