During the depression days in the mid 1930's, George S. Orr, Jr. helped his grandfather by working on his small fruit and berry farm. This farm was located just west of Martinsburg on the east side of North Mountain (Arden). As a young man George joined the U.S. Navy and traveled to California where he met his wife Juanita. With fruit growing in his blood, George S. Orr, Jr. returned to West Virginia and purchased a 60 acre orchard in 1954 and began a lifetime of growing fruit. With help from his family he increased the size of his orchard to 350 acres by 1979.
When George S. Orr, Jr. passed away in 1989, he was 62. He left his business to his wife Juanita, and their three sons (Mike, Mark, and G.W.). The corporation George S. Orr & Sons, Inc. owned 1,100 acres of orchards at that time, producing 500,000 bushels of fuit annually. The brand was "My Three Sons". George left a legacy of determination, innovation, and competition.
In 1995 the family opened Orr's Farm Market, a retail market to serve our local community. Over the years the Orr family has diversified into specialty crops, a pick-your-own operation, and agritourism events and activities.
Today, George Orr's children and grandchildren are continuing the agricultural path that he paved for them. Pristine orchards are tended to by George's son Mark Orr. A state of the art packing facility is managed by the eldest son, Mike Orr. The office is run by Mike's wife Vicki and daughter Julie. Julie's husband, Phil Bolyard, is IPM manager and helps with orchard operations as well. Mark's eldest daughter Katy manages the farm market and her husband Don Dove is Packing Operations Manager. Other daughters help at the farm market during their summer breaks from college.
From the beginning Orr's has depended on extended family and close friends to help bring in the harvests. Without such a dedicated staff of employees our farm would not be what it is today. George S. Orr, Jr. would be proud of what the family has accomplished so far, but there are many goals still on the horizon.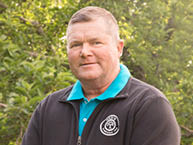 Mark Orr
Orchard Manager Co-Owner
Orr's Farm Market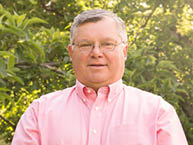 Mike Orr
Sales Manager Co-Owner
Orr's Farm Market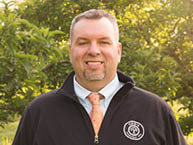 Don Dove
Manager, Production Manager/Assistant Sales
Orr's Farm Market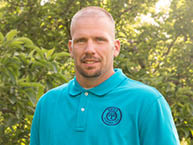 Philip Bolyard
Assistant Orchard Manager
Orr's Farm Market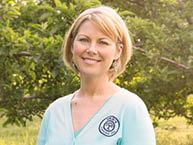 Katy Orr-Dove
Retail Market Manager
Orr's Farm Market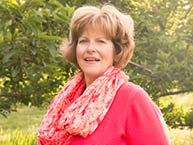 Vicki Orr
Payroll Manager
Orr's Farm Market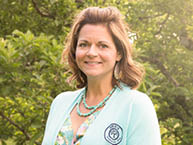 Julie Bolyard
Office Manager
Orr's Farm Market