Fresh From Orr's Ovens To You!
New! Locally soured baked goods from Oh SO Yummy bakery and Bolivar Bread Bakery. See all our delicious bakery offerings at our Bakery to Go!
We will have a variety of fresh baked goodies all season long! From pies and breads to cookies and dumplings, the Orr's Farm Market Bakery is a great place to pick up that special treat for you and your family!
To Place Orders
If you would like to order specific items for pick-up in our store go here or you may call 304-263-1168 or send a message!
10" Deep Dish Pies
Blueberry Pie
Strawberry Rhubarb Pie
Apple Pie
Caramel Apple Nut Pie
Blackberry Pie
Cherry Pie
Dutch Apple Pie
Pecan Pie
Peach Pie
Chocolate Cream Pie
Lemon Crunch Pie
Coconut Custard Pie
Coconut Cream Pie-Only By Preorder
9" No Sugar Added Pies
(Sweetened with Xylitol)
Peach Pie
Apple Pie
Cherry Pie
Muffins
Butter Rum Muffins
Chocolate Chip Muffins
Peach Muffins
Blueberry Muffins
Cinnamon Coffee Cake Muffins
Double Chocolate Chip Muffins
Breads
All Butter Pound Cake
Zuchinni Nut Bread
French Vanilla Bread with Cinnamon Streusel
Caramel Apple Bread
Strawberry Streusel Bread
Cookies
Chocolate Chunk Cookies
Double Chocolate Chunk Cookies
Double PB Chip Cookies
Sugar Cookies
White Chocolate Macademia Cookies
M & M Cookies
Everything Cookies
Jumbo M & M Cookies
Jumbo Peanut Butter Cup Cookies
Jumbo Triple Chocolate Cookies
Other Treats
Chocolate Chocolate Chip Whoopie Pies
White Chunk Raspberry Scones
Cinnamon Twists
Apple Turnovers
Cherry Turnovers
Elephant Ears
Hand Pies
Our famous Apple Cider Donuts are available starting August 30!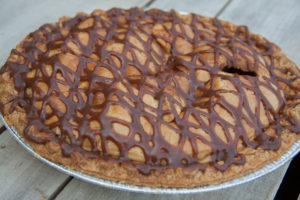 Caramel Nut Pie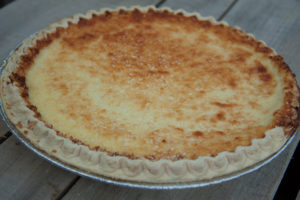 Coconut Custard Pie