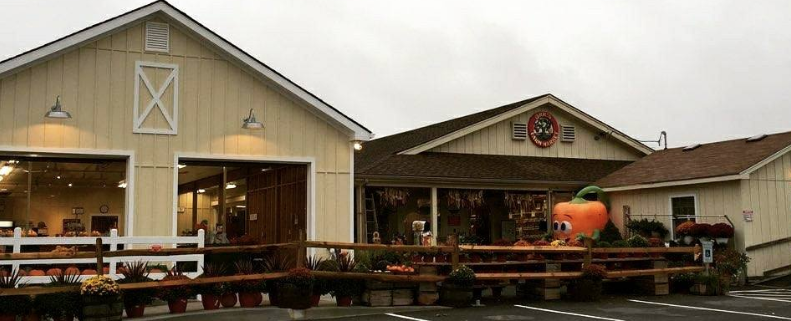 November is finally here!  Apple harvest season is winding down, and collectively we all take one big sigh of relief as our busy season ends.  This season has been our most challenging yet, due to the many weather-related issues that have affected farmers up and down the east coast and beyond.  Every farmer I meet is especially grateful that this season's harvest is behind us and we can rest and regroup.  Excessive amounts of rain, along with unusually moderate temperatures, have caused each crop its own set of problems.
I'm not going to dwell on the negatives.  Overcoming obstacles was the name of the game in 2018, and I know we did the best we could.  On the flip side, Orr's Farm Market had our best month EVER in October 2018.  Our market sales were great and we were very satisfied with our pumpkin patch season.  The staff this year were helpful and able to assist our school groups on their field trips.  We've met lots of customers that we loved talking with and showing them our farm.  Our new market addition made our lives much easier this year and many customers mentioned how much they loved the changes we're making.  I'm not trying to toot my own horn, but I'm proud of what we've accomplished this year as a team.
One difference this season has been the customer demand for our products and services.  We're trying to meet their needs by being open in November on Sundays.  We also are trying to include new local products that excite people.  There are a lot of fun new products hitting our shelves this week in time for Christmas.
There are a few things that I hope our customers know about our family as our busy season ends.  We really appreciate the outstanding community support of all we do here.  The people of our town give us a lot to be thankful for.  I hope they see our family as a group of hard-working, innovative folks who care for the earth that God gave us and make the most of every season.
Many thanks,
Katy
https://orrsfarmmarket.com/wp-content/uploads/2018/11/Screen-Shot-2018-11-05-at-3.17.30-PM.png
558
791
Orr's Farm Market
https://orrsfarmmarket.com/wp-content/uploads/2020/11/Orrs_WebHeader_2020-1.png
Orr's Farm Market
2018-11-08 09:11:45
2018-11-05 15:20:05
A Special Thank You!!!